Good evening everybody.  I'd like to start off by giving a warm congratulations to the one and only Shia Labeouf – This past weekend in the UK, Shia Labeouf released an indie film called Man Down. It sold a grand total of 1 ticket.                                                 
No, but seriously, he sold 1 ticket, like 967 – 966 = 1.
 I know fam, that was my reaction too.
The one positive aspect to take from this embarrassment of a movie, is that Shia will most likely get his spot in the Guinness Book of World Records.  Never has a movie been shown in theatre's where it made $8 from the purchase of 1 ticket. So there's always that.
 Maybe you're not as bad as you thought, because obviously, word did NOT get out about this movie guy.
Labeouf has taken a backseat to blockbuster films since the Transformers and Indiana Jones days.  In an article from Variety, Shia reportedly wanted to change up his career and focus more on Indie films.  Supposedly, once he got sober, his agent pushed him to move away from the high life and to make the move to Indie films.
He stated that the speech went something like this –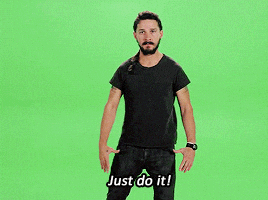 I never know what the hell is going on with this guy.  One minute he's doing documentaries talking about his troubled childhood and how his father would make him drink when he got home from filming his lead role on Disney channel's Even Steven's – (Low key, GREAT SHOW).  #BEANS
Side note– Check out this guy Beans. HE'S ONLY 26 and my man legit looks like he could be the father to Matthew Dellavedova for Christ sake.
#Yikes #DisneyChannelRuinsKids
Back to Shia.  One minute he's drinking handles in the basement with pops at age 12 and the next he's making out with the hottest chicks on the planet saving the world from extinction.
Question: Are we supposed to feel bad for celebs that have millions and millions of dollars but live so unha
ppily?
Yeah, I didn't think so either.
Last thing – I would NOT be surprised if Shia was the one, who purchased the ONLY ticket in the UK to his OWN FILM.   Here is live footage of Labeouf watching himself by himself. 
That is all. There has been 0 sports talk here but at least we found out that Shia Labeouf is GIF central.
GOOD DAY, freaks.
Now that is all.