Warriors won their 12th straight, Klay went for 42 pts last night.  Often times, Klay will have games like this to remind us that he is the second best shooter in the league and to NOT sleep on his talent. Klay can beat defenders and get to the rim or pull up on a dime for a mid-range jumper.  This makes him very difficult to defend. It also helps when your PG is Steph and he throws passes like this.
Lance Stephenson joined the Pacers again for the first time since 2014 and he MADE HIS MARK.  He may not have blown in the opposing teams face during free throws, but he did manage to piss off the entire Raptors team in the remaining seconds of the 108-90 win. I think it's safe to say that Stephenson is one of those guys that's the worst player to be playing against but 1 billion % the best player to be playing with. Check it out here      #Savage – I love this move by Lance because this is exactly what the league needs, especially before playoffs. Strictly referring to Lance Stevenson from now on as  #LanceSavage (you heard it here first).
Start Spreading the News: Yankees recorded their first win of the season last night which quickly wiped out all memories of opening day when Tampa Bay smacked them 7-3.  Robert Torreyes made his stamp on the season when he belted a 2 run home run  in the bottom of the second.  I love this because he needs to be able to be serviceable behind the plate while Sir Didi is rehabbing.  I also love this story because during the game there was a video of his family back home in Venezuela watching the game going absolutely bananas.                                                                                                                                         Chase Headley is 5-8 with one home run in his first two games – Last year, he didn't get his first homerun until May 12th.  CC threw 5 scoreless innings before the bullpen took over to finish off the shutout.
I am not a big Westbrook guy but the bottom line is he recorded his 41st triple double last night and we are watching one of the single season greatest performances ever in all of sports.  Harden has been terrific but he also has a very, very solid cast around him.  By seasons end, without KD, Russ has carried his team to only finish 8-10 more losses than last year… What I am saying is: Give the man the damn trophy – he deserves it.  He is going to be the first player at the height of 6'3 to average 10+ rebounds, which is pretty incredible.                                                                                                                                   FYI: (Miguel Cabrera's triple crown from 2012, in MY opinion, is more impressive than Russ's triple double average)
Tony Romo announced to the world via Twitter that he is done with Football.
I have a lot to say about this but here are a few of my concerns with this issue as a whole. Tony Romo has NEVER done an ounce of broadcasting in his life – Have you ever seen some of his post-game interviews?  I understand the whole Phil Simms hate, I do but name me an announcer that 75% of the general public enjoys? There probably isn't one and that's because everyone thinks whoever is announcing their game is doing it out of spite for their team (ala Joe Buck for all of you NFC East fans).  On top of that, Phil Simms is a VETERAN.  He was CBS' primetime guy for the past 20 years.
CBS Sports chairman Sean McManus said in a statement Tuesday afternoon. "As we welcome Tony, we want to acknowledge Phil Simms who served as our lead NFL analyst for nearly 20 years.  Phil has been a very important part of our coverage since the NFL returned to CBS in 1998. His strong opinions, coupled with his tremendous knowledge and passion for the National Football League, has created a unique broadcasting style making him one of t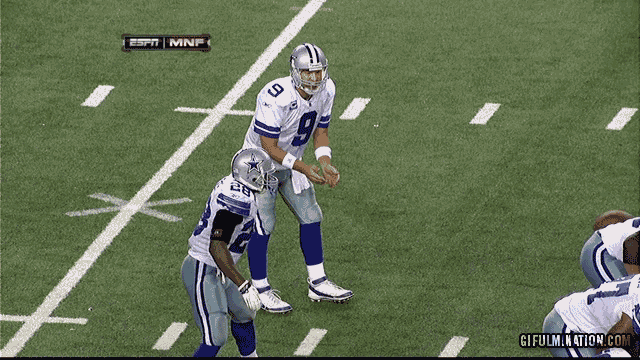 he best analysts to ever call the game– Woah, woah woah, stop right there cowboy.  One of the best analysts to ever call the game?  Get a grip!  If he's one of the best analysts to ever call the game, why the hell are you replacing him with Tony Romo?  Oh thats right, because he played for the Dallas Cowboys, dated Jessica Simpson, played for the Dallas Cowboys and did I mention he played for the Dallas Cowboys?
Anyway, he continued with "We are discussing with Phil his future role with CBS Sports. We cannot thank him enough for the way he has represented himself and CBS Sports during his tenure as CBS's lead NFL analyst."  That last sentence sounds a lot to me like my the guy who keeps the girl around for an extra month because she just bought him a sick gopro for his birthday. #unbelievable
Last but not least – LeBron James.
Do I hate that he said he's been to the last 6 finals or do I hate the fact that he stated it was OK for him to not care about tonights first place game against the Celtics for the Eastern Conference? I think I hate more the fact that he is so comfortable getting the second seed in the East when his team is playing like a bunch of pansies.  I would LOVE to see LeBron lose in the Eastern Conference finals all because of this comment which I understand I am probably blowing out of proportion.