Remember when Michael Jordan decided it was time to return to basketball? It reminds me of that time in the Spring of 2017, when Coach made his comeback to the dart.  The kid is back and ready to fire on all cylinders.
Similar to Michael, I left something that I excelled at.  Whereas MJ played basketball, I wro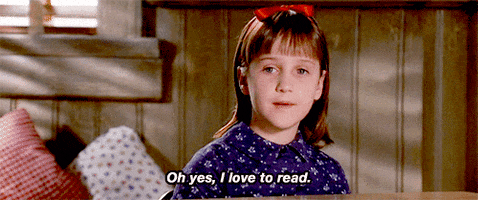 te for the dart. MJ dropped hoops to pursue baseball. I dropped writing for reading (I am a veracious reader).
It all started about a month ago when myself and a few other darters were watching Lonzo drop dimes in a primetime, Saturday night 77-72 victory against #6 ranked Arizona.  At the conclusion of the game, it was 100% go time. We had to be at the bar in an hour because honestly nothing is worse than waiting on lines in February, hand in pants, holding your jimmy.  Being glued to the TV, our drinking took a back seat. As I said before, it was go time and things began to get reckless.
My best friend Nathan ALWAYS controls the sticks and I'm pretty sure I was asking him to play some thump thump to get the bitches to start sippin' but he continued to play Classic Rock.  When I looked at the TV, Phil Jackson's face popped up onto the screen.  The music was loud and I couldn't hear what the announcers were saying about him but I assume it was about how the drama between him and Carmelo was experiencing new heights.
Anyway, here's the part that matters – Phil's face was on the screen for approximately 8 seconds and for those whole eight seconds, I could not think of his name. Instantly, I go to my phone and type President of New York Knicks. Acting like it never happened, I was pretty freaked out that a routine ground ball like that would turn into such a disgusting error (Strike 1).
We did not leave for the bar in an hour and probably not even after two hours.  When we finally got to the bar, I was ordering my first John Martinez (Jill) and SportsCenter was playing (as every bar should).  On the screen was a picture of Kyle Lowry explaining that he had just broke his wrist. Once again, I COULDN'T THINK OF HIS NAME!  This time, knowing his name was going to come up to the screen in the next 10 seconds, I turned away and thought real hard about what the hell his name could be.  I had to go back to my God damn phone to google Kyle Lowry's name.  Kyle friggin Lowry –  a top 5 PG in the NBA #unacceptable (Strike 2).
As we always do, myself and some lads were ripping on Mitch and Nathan who couldn't win a fantasy football game this year even if the team they were playing against started
Tim Tebow, Aaron Hernandez and Wes Welker.  When I was going for the kill, I had ALL intentions of stating the fact that if Jamison Crowder made 1 reception for 0 yards I would have been in the championship (yes I lost by .9).
Why didn't I say that?  I COULDN'T REMEMBER CROWDER'S NAME.
I was officially shook.
This lack of assertiveness made me reflect.  I had no option other than to walk away from what I loved which was writing for the dart.  I walked away for the pure fact that I can't give the people (9 readers per article – 7 of which come from my family) information if I'm not at my best.  I walked away and have been reading and researching vigorously.  I refuse to let this mental lapse happen ever again.
Live action of me for the past 6 weeks ↓
Stay tuned for NBA draft, my worst experience at a sporting event ever– ala Knicks, college robbery, Yankees and more.