College HoopsKentucky vs Kansas: As predicted, the battle between future HOF's Calipari and Self was an epic one. Also as predicted, (see previous blog January Madness) Kansas beat Kentucky and gave Coach Cal only his fourth loss at home – EVER.  The senior guard play from Frank Mason III and Devontae Graham was the difference maker.  Also, Josh Jackson's scoring  and rebounding was a big statement for the 50 + scouts that were reported at the game.
AP Top 25
RK
TEAM
RECORD
PTS
1
Gonzaga (46)
22-0
1,594
2
Baylor (6)
20-1
1.504
 Zags vs Pepperdine:  Am I reading this correctly?  Yep, Gonzaga is atop the newest AP Top 25.  My rant from January Madness may have been a little over the top on the Zags and I'm no fraud going back on my word. I still believe that they're record is not a depiction of them in any way and that's solely based on who they've played. With that said, even if you're playing St. Mary's school of the blind I consider beating anyone with the score of 96-49 pretty impressive.  They are now on top of college basketball and it's just the second time for the Zags in school history (don't get too comfortable).  Duke vs Wake Forest: After being down the entire second half and 100% of the Duke-hating-schmucks tweeting about how much Grayson Allen is a dirtbag, the Blue Devils rode on Luke Kennards back and won 85-83.  Kennard had 34 points and 30 of them in the second half.  He had a DAGGER with just 6.6 seconds left to play which at this point was the play of the season for the Blue Devils.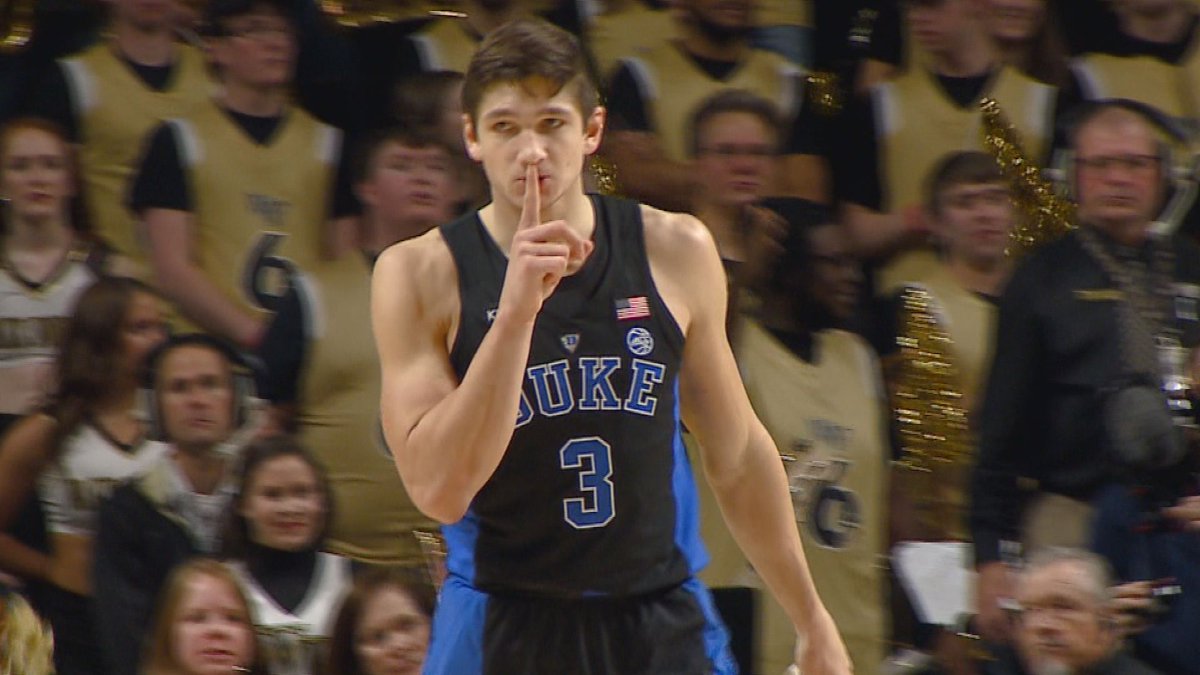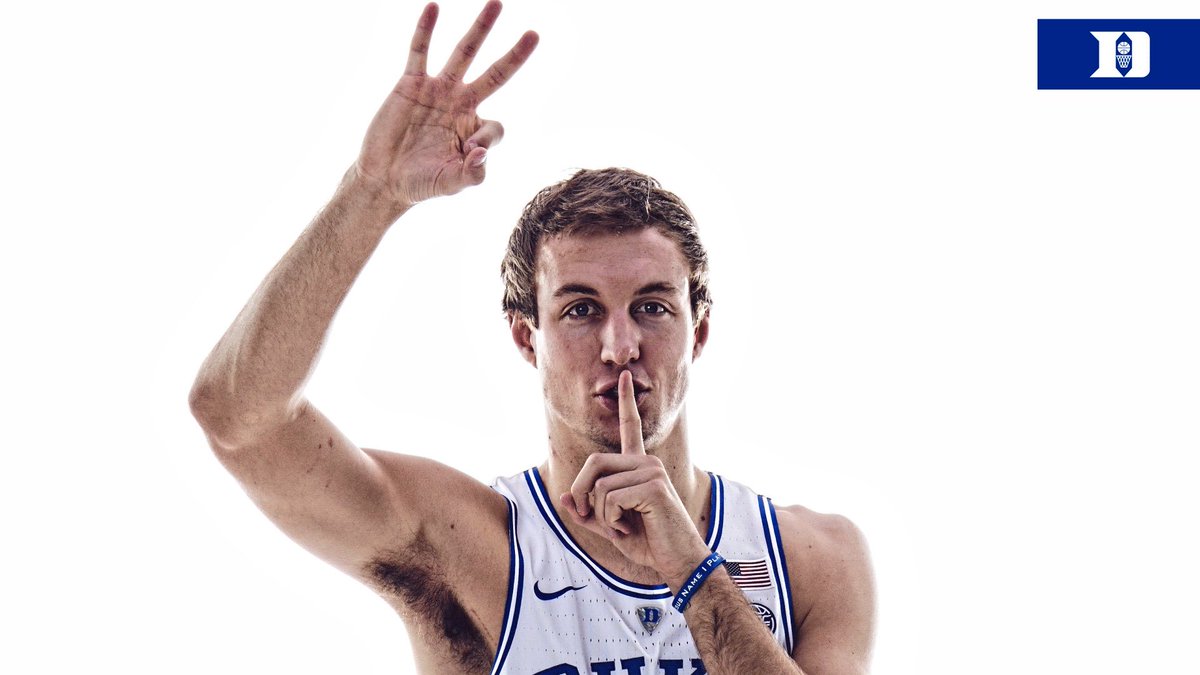 Nova vs UVA: Very defensive game as anticipated.  Nova squeezes out a big win against #12 ranked UVA at the buzzer.  Miami vs UNC: Miami mops UNC 77-52.  Very impressive win because now the Canes are 4-4 in league play and 14-7 overall.  Also not much things better than UNC losing.  Cuse vs Fl. State:  The more and more Florida State spirals down the more and more I love college basketball.  Huge win for Cuse.
NBA
All you really need to know is that the Warriors won their set of back to backs, are now 40-7 and LeBron is still worried.  On Saturday night, Steph went for 43 and sat out of the fourth quarter because that's what you do when your team is beating the clippers by 50 points.  The final was 144-98.  Curry's night included this.  I'm sure you've seen this a time or two.. or a million.  You also might really want to know that if Boogie wasn't a psychopathic-lunatic he could be one of the best bigs ever.  Townes continues to impress as he goes for 35 and once this team develops experience they are going to be serious contenders (especially if they can be lucky to get a lottery pick this summer).  You probably don't care but Schrøeder is a dick.  And he spells his name like a moron.  Jimmy Butler removed himself from the game on Saturday night.  Literally walked off of the floor. You should definitely want to know that although Chicago wants him to be their guy, I don't know they sign him again this summer to a huge deal.  It doesn't look like he can be the go-to guy from a leadership and playing standpoint combined.  Dwade can opt-out this summer.  He'd be passing up 22 mil but he has 2 years left?  I could see him going to Cleveland.  This would make Chicago start from the ground up. Last but not least the Knicks got into a quadruple OT game yesterday with the Hawks.  Melo had 45 but fouled out in the second OT and so obviously he sucks and it's all his fault. – every Knick fan 
On a complete side note which has nothing to do with basketball but everything to do with a previous post, Winning over BLOOD – sources confirm, (Coach from TheDailyDart.com) that Serena Williams is the GOAT.